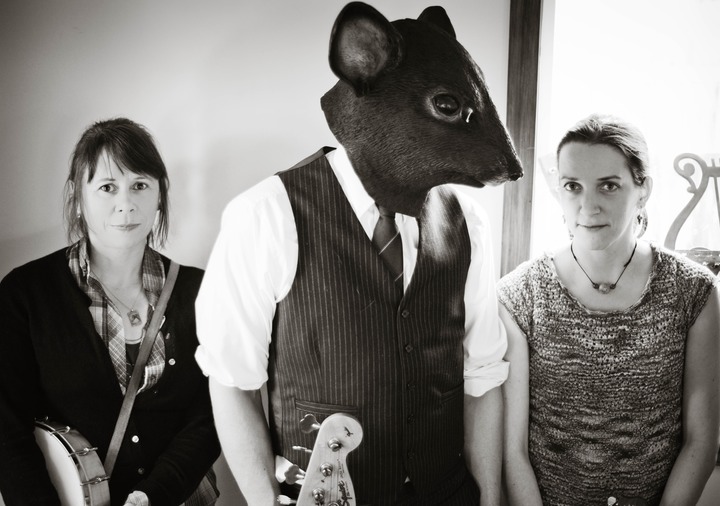 photo by Ruth Borgfjord
Blue Hibou is a bilingual, multi-instrumental, genre-crossing collaboration by Kim Barlow and Hélène Beaulieu.  Barlow and Beaulieu have a grand time finding new sounds that combine their formal backgrounds and songwriting styles, mixing english and french, banjo, ukulele, classical and electric guitars, country and experimental sounds. As often as possible, Micah Smith rounds out the trio on bass and lap steel guitar. The results are dreamy, magical and melodic.
Sur fond de rêve, de magie et de mélodie, Blue Hibou est la rencontre musicale entre Kim Barlow et Hélène Beaulieu. De formation classique, ce duo de musiciennes entremêlent guitare, banjo, ukulélé et voix évoquant une balade dans les bois au clair de lune. Blue Hibou est complété par Micah Smith à la basse et à la guitare lap steel.
For more info and to listen: www.bluehiboumusique.com